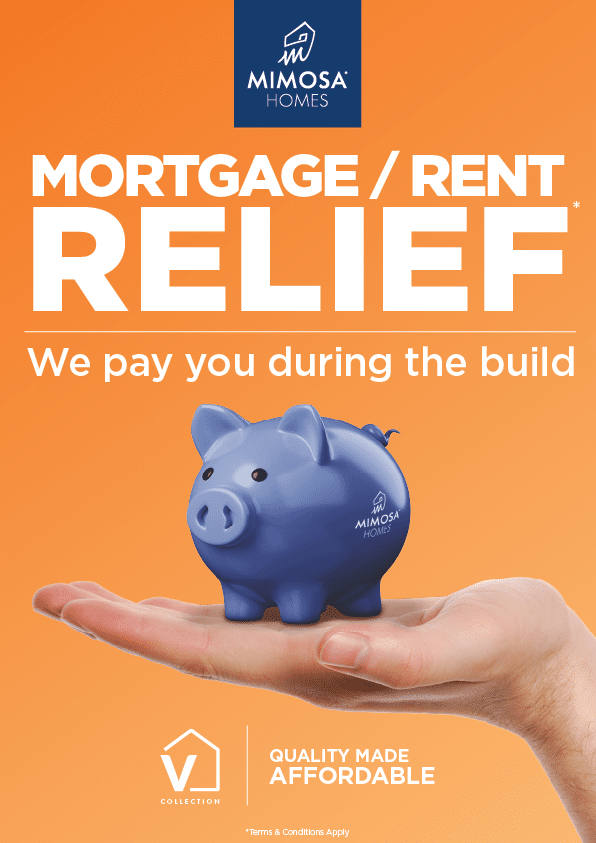 Terms & Conditions:
The Mortgage / Rent Relief offer will cover your mortgage / rent while you construct a new home from the Mimosa Homes V Collection. Mimosa Homes will provide up to $1,667 per month for a single-storey dwelling and up to $1,667 per month for a double-storey dwelling, for a maximum duration of 6 months for a single storey and 9 months for a double storey. This totals to $10,000 towards your single storey or $15,000 for a double storey, to assist with your mortgage / rent during the home-building process. The initial mortgage / rent relief payment of $1,667 per month will commence once Mimosa Homes receives the slab stage payment. The final mortgage / rent relief payment will be issued upon Mimosa Homes obtaining the certificate of occupancy, which coincides with the receipt of the final stage payment. To remain eligible for this offer, purchasers must adhere to all terms and conditions outlined in the HIA contract. Mimosa Homes reserves the right to withdraw this offer at any time. Payments will be processed through a periodical monthly payment system, and clients will need to provide necessary information to claim the mortgage / rent relief payment.
This offer is exclusively available for new deposits on homes within the V Collection and cannot be combined with any other offers. To qualify for this offer, customers are required to make an initial deposit of $2,000 and either have purchased, be in the process of purchasing, or already own a block of land within the Mimosa Homes build zones. This offer is limited to one per home and is valid for the first 100 qualified applicants or within 90 days, whichever comes first. Its validity depends on the completion of all sales documentation, signed and received by the Mimosa Homes Head Office within 21 days of the initial deposit, or as specified in the Authority to Proceed Document included in the Preliminary Agreement.
For more information, kindly reach out to one of our friendly new Home Consultants.