Strategically situated in the Western suburbs of Melbourne, Mimosa Homes is proud to act as the premier home builder that you've been waiting for. As experienced and passionate Melbourne home builders, we believe that real estate is one of the purest forms of investment, whether as a new family home, a house and land package, or as a financial investment. We work tirelessly alongside our customers throughout the build process to help create the type of home that our clients both expect and deserve.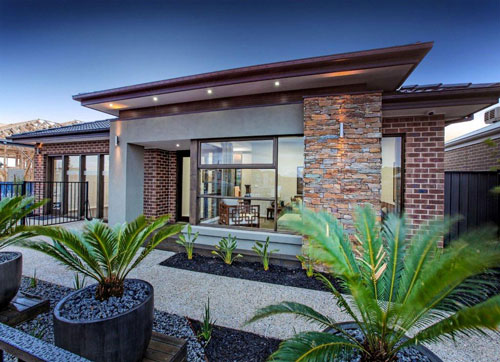 Melbourne's premier home builder
Mimosa Homes carefully selects blocks within desirable land estates with huge amounts of infrastructure potential. Important issues like safety, transportation, schooling opportunities, points of interest and more are all carefully selected, allowing you to build the true investment you've always wanted and to lead the lifestyle you've always dreamed of.
As home builders in Melbourne, we also offer a variety of end-to-end solutions designed to help you make the smartest decisions possible. House and land packages allow you to effectively cut out the middleman, offering both the land and the home that will eventually be sited on it, for just one fixed price. We specialise in helping you find the perfect home building solution to meet your needs, your preferences, your budget and more – all while giving you complete control over land size, house design, time frame and beyond.
The housing market is booming in areas in and around Melbourne, especially in the Northern and Western suburbs. If you are contemplating building a new home in these areas, why not speak to Melbourne's premier home builder? At Mimosa, we want nothing more than to help you get in on the ground floor.