Purchasing a new home is a large financial investment; therefore it is imperative that you get sound advice from qualified professionals to avoid undue error and heartache. There was once a time when you would pick a bank (favourite or otherwise) and apply for a loan. Nowadays it is advisable to apply through a mortgage broker.
Go for broke
So why should you apply through a broker? Well mortgage brokers offer a wider range of services as long as you check their credentials first. Word of mouth speaks volumes in the mortgage game but you should also check that they are accredited members of the Mortgage Finance Association of Australia (MFAA) or the Finance Brokers Association of Australia (FBAA). When you sit down in front of a bank staff member they will naturally offer you their product. A decent mortgage broker can offer you fifty plus products from ten banks. This variety will ensure a mortgage that suits your individual circumstances. The other major benefit is that most mortgage brokers own their own businesses. This means personalized service, regular updates and a vested interest in doing a great job.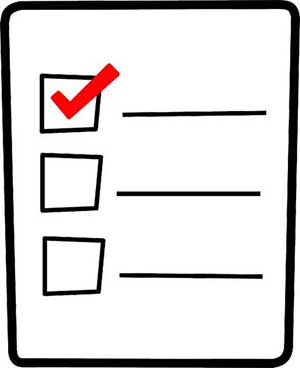 New Home Loan
The questions
So once you've chosen a broker, what are the important questions to ask to ensure you sign off on a loan that is right for you?
Which loan is right for you? – Your broker should ask enough questions to assess your circumstances and needs in this regard. The more detail offered, the more likely they will pair you with the correct loan type.
What information is required for my application? – Your broker should have a ready-made checklist for paperwork and information required for the completion of your loan. This will include employer details, current debt levels, assets and personal identification copies.
What is the interest rate? – The lowest is the best, right? Not so. Your broker needs to explain the Comparison Rate which will explain several potential loans on a level playing field. Hidden fees can make a seemingly low interest rate loan more expensive in the long term. Speaking of which, have all fees explained to you in plain English. 'No Fee' and 'Low Fee' loans are available so don't be afraid to ask questions.
Can you lock in the interest rate before settlement? – You can normally lock in your interest rate for up to two months from the date your loan is approved. This way your rate won't rise even if the market does.
How long does loan approval take? – It is highly recommended to apply for pre-approval no matter where in the house hunting game you are. Pre-approval will tell you exactly how much you can borrow so you can search for properties within that range and be confident of negotiating a deal. Getting your credit checks and other necessities completed early will speed up the latter stages if you decide to purchase a property. Pre-approval can be completed in one day, while a full mortgage approval can take from five days to two weeks.
If you're interested in purchasing a home or house and land packages from the best home builder in Melbourne's west, why not contact Mimosa Homes today?