So you want to purchase your first new home. Where do you begin? Well, the First Home Owners Grant was put into place by the federal government and by the state governments, to help young people afford their first home and to help offset the effect of the GST on first time home buyers.
Who is Eligible?
In the past, there were other assistance programs available for first time home buyers and other eligibility requirements. However, at present the only active program is the First Home Owners Grant, and it is only available to people buying newly constructed houses. Every party to the purchase of the house – you and your spouse, most likely – must be a first time home owner in Australia. You must be at least 18 years of age, and at least one of the home owners must be an Australian citizen or permanent resident.
If you briefly owned property but did not live in it, for example as part of an inheritance, then you are probably still eligible for the grant. If you've owned a residential investment property but haven't lived there, then you're probably still eligible. If you or someone else who plans to be on the title owns of has owned land or any other non-residential property, then you are probably still eligible for the grant.
How Much Assistance is Available?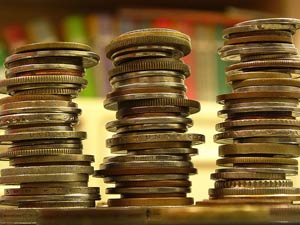 First Home Owners Grant
Grants of up to $10,000 are available under the First Home Owners Grant program. However, there are a few other programs that you might be eligible for, as well.
For example, if you're buying a home for less than $550,000, then there's a good chance that you can take advantage of the Duty concession for Principal Place of Residence. That will lower the amount of duty that you need to pay when you make the purchase, effectively putting money into your pocket. It's unusual that a pensioner is eligible for the First Home Owner's Grant, but when they are, they can still take advantage of the Pensioner Exemption or Concession from duty, too.
Can You Apply it To a New Mimosa Home?
The simple answer is 'yes'. The First Home Owner's Grant is not means tested; it isn't limited by your family income. All that matters is the cost of the house you plan to buy. In order to access the grant, you must be paying$750,000 or less for your first home, and you must live in it after purchase. Mimosa's house and land packages fall into the $300,000 to $600,000 range, so in general, everything we build is eligible for the program.
All of our new homes are an excellent value, and they are priced right for first time home buyers. Many of our clients are taking advantage of this very generous government program and you should too, if you are eligible. You can find out everything you need to know at the State Revenue Office website. First, take a look at the detailed eligibility requirements, the supportive evidence you'll need to have at hand, and the details on the timing of the grants. Then, you can download the application form and get started as soon as you're ready.