Every Mimosa home tends to increase in value. Our houses are attractive, we use top quality materials and finishes and the construction is top-notch, so with a minimum of care, they look good and function perfectly for decades. When one of our clients finds that they need to change location and puts one of our houses onto the market, they are usually very happy with the price they're offered. Our houses are popular with investors for the same reason. So, if you purchase a Mimosa home, you are already ahead of the game. We're offering some of the best quality and best value house and land packages in Melbourne.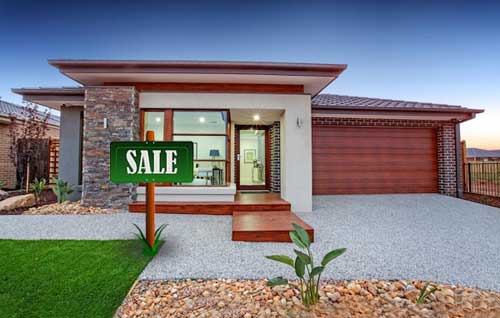 Mimosa New Home For Sale
However, Mimosa Homes are customisable, and of course there are some decisions you'll be making after your home has been completed. What can you do to further increase the resale value of your house?
1. Take advantage of added-value options
Mimosa Homes offers upgrades to our standard packages. The more you purchase, the more you'll save.
Free or not, you will never get a better deal on prestige-quality finishes and fixtures than you will while your home is being constructed. As home builders, we get great deals on premium materials, fixtures and appliances and in general, the labour doesn't cost extra. Adding a stone bench and professional-looking stainless steel appliances to your kitchen can really add to your home's 'wow' factor. They'll serve you well if you stay for many decades and they'll increase the resale value if you decide to move.
It's not all about appearances. Home buyers care about functionality, too. Add a solar hot water system for energy savings and green building credentials. Add a colorbond™ gutter, down pipe and fascia for a roof drainage system that will keep looking good and working well for decades. At Mimosa Homes, all these are standard inclusions!
2. Put some thought into the landscaping
Remember curb appeal? Your home's appearance from the street is the first thing people will notice about it. The front of the house is featured in real estate ads and if it looks good, you'll have many more people interested in seeing the interior. Sure, Mimosa homes are good looking, but they're even better looking when they have beautifully designed and maintained lawns and gardens.
Some people choose to have their landscaping designed, installed and maintained by professionals, and of course, that always looks good. However, it's possible to create a beautiful yard on your own, too. Just give the design some thought. What do you want included and how will it be arranged? Will you have flower beds with edging? Trees? Shrubs to define the limits of your property? Will you have a pool or a deck? Remember, while some people will be drawn to a house with a lot that's crowded with trees, flowers and features, others will prefer a neat and simple layout that they can add to or modify based on their own tastes.
3. Choose classic finishes and fixtures
If you think that you might be selling your home in ten years or less, then choose your initial colours and finishes to appeal to a wide range of people. Avoid trendy colours and patterns and focus on high quality, neutral finishes. Use the same philosophy when picking out window coverings and light fixtures. If you plan to modify our standard layout, then consider how your changes might affect the resale value of your home.
4. Maintain your home
No matter what else it has going for it, a poorly maintained home will always be worth less than one that's been kept clean and in good repair. Familiarise yourself with every appliance and system and make sure that you're doing what's necessary to keep them in good condition. Make sure chores like cleaning the oven, clearing the gutters and changing air filters are done regularly. If you're not good about doing them yourself, then consider bringing in some help. It's easy enough to hire a cleaner for a day a month to do the tough jobs, and contractors are happy to perform regular maintenance on your heating, air conditioning, ventilation and hot water systems. It goes without saying that keeping the kitchen, bathrooms, floors, walls and exterior of the house clean, neat and in good repair is important, too.
Mimosa has so many beautiful home designs to use as starting points. Once you're done decorating and landscaping your home, you'll think you've got the best house in Melbourne – and potential buyers will agree! Choose Mimosa as your new home builder and build a house that's both a pleasure to live in and an excellent investment.