If you have decided that purchasing a house and land package in Melbourne's west is the correct decision for your family, you now have the task of choosing a builder that is going to make good on a promise to build your dream home. There are many building firms in the market that will promise you the earth and not always live up to their word, so why should you put your trust in Mimosa Homes?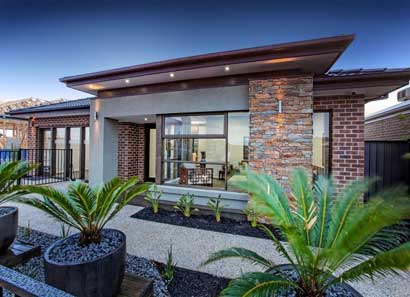 Mimosa Homes House and Land Package
We Care
Ok, 'care' might be a little bit of an understatement when it comes to the attention the team here at Mimosa Homes likes to put into each and every project. We begin each new building project with the care and attention that we would offer if it was our new home we were building. All of our highly trained staff are accessible to answer any questions you may have in the process and will walk you through each of the stages. Even our Directors oversee each and every build!
We don't welcome delays or hiccups so our team will lavish your new home build with lots of old fashioned customer service. You'll be addressed by your first name and any enquiries will be answered on the same day.
Our project planning team runs a tight ship, which in most cases allows us to complete your home before the contract deadline, an average of 20 weeks. Our extensive range of new homes come with fixed priced contracts offering you peace of mind and no nasty financial surprises when it comes to collecting the keys!
And to top it all off, amazing standard inclusions are included in your home's price; what other builders call extras.
Our Difference
Your new home is more than just bricks and mortar. Mimosa Homes want the construction to be a memorable experience for all the right reasons and has created an unrivalled buying experience with that aim. Choose from our extensive range of display homes and you will have the option to redesign the floor plan so your new home is as individual as you are.
Other features of the Mimosa Homes difference are 6 star energy efficiency built into every new home, a guaranteed start time and a guaranteed 20 week completion date, fixed pricing with exceptional build quality, six months home maintenance and personal customer service.
Your Journey
The build process with Mimosa Homes is transparent from the outset. No hidden charges, no nasty surprises. Our dedicated team will walk you through each stage of the build process, from advising you on your home selection and conducting site tests through to your meeting with our colour consultant where you begin to add your personal touch to your new home and all the paperwork stages in between.
So if you are ready to begin a new chapter in your life with the best home builder in Melbourne's west, why not talk to the friendly team at Mimosa Homes today.